History
The submarine O 20 was completed in 1936 at the Fijenoord shipwright in Rotterdam and commissioned by the Royal Netherlands Navy the same year. As World War II was approaching, the ship sailed through the Panama Canal and reached the Dutch East Indies. Two years later, in December 1941, Japan had invaded the colony, and O 20 had been stationed at Singapore Submarine Base and was under command of the British Eastern Fleet.
On the 19th of that month, O 20 was under orders to patrol the South China Sea, when it sighted two Japanese transports joined by destroyers Ayanami, Uranamiand Yugiri.
After several hours of spying, O 20 was spotted by enemy planes which dropped two bombs on the submarine and alerted the destroyers to her presence. Several depth charges were dropped, causing minor damage to the Dutch vessel. In an attempt to escape, several air tanks were blown, and damage to the O 20 began to accumulate. In the evening, commander Snippe found his submarine no longer able to conceal her position, and saw one of the Japanese destroyers closing in.
After a short exchange of fire the submarine had been heavily damaged and the commander decided there was no hope for escape. The vessel was scuttled and descended under the water, as the crew floated above. Throughout the night, Uranami dropped depth charges in order to keep sharks away, and was able to rescue 32 survivors the following morning. Seven men, including the commander, were never found.
Description
Alternative/historic name(s): Hr.Ms. O 20
Associated with: Royal Netherlands Navy
Condition: Largely preserved in situ, published archaeological documentation not available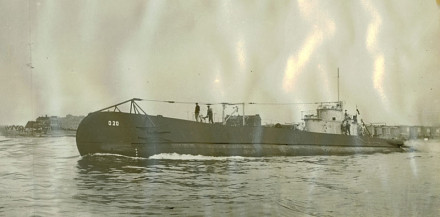 Status
In June 2002, Dutch divers associated with the International Association for Handicapped Divers participated in a dive expedition to search for the wreck of O 20. Research done by HansBesançon, son of the HNLMS K-XVII's commanding officer, pointed them to the right spot. A wreck was located approximately 35 miles North-East of Kota Bharu, Mayalsia, at a depth of 44 m. The submarine appeared heavily damaged by shells, and could easily be looked through. In order to identify the wreck the team has made photo and video shots of the wreck and recovered a deck phone from the submarine. Analysis of the evidence by experts of the Royal Netherlands Navy definitively identified the wreck as the O 20.
Even though the wreck of O 20 is a designated war grave, World War II wrecks such as this one are under constant threat of being commercially salvaged.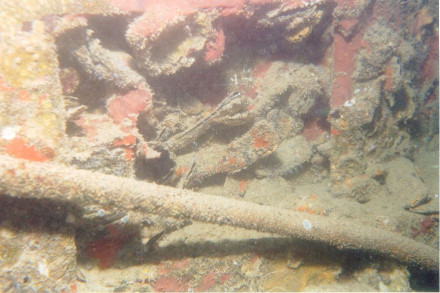 References