Colophon
Maritime Stepping Stones (MaSS) is the successor of Wrecks in Situ (WIS), an interactive website designed to increase access to underwater cultural heritage for the general public. WIS came forth from MACHU, a three-year project on managing cultural heritage underwater.
The redesign of WIS is an initiative of the Maritime Heritage International programme of the Cultural Heritage Agency of the Netherlands.
The data has been gathered since 2010 by expert and amateur archaeologists. All data is open data, licensed under the Creative Commons Attribution-ShareAlike license (CC BY-SA).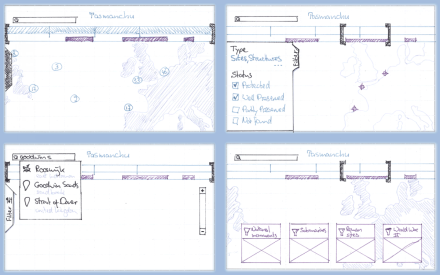 MaSS was designed and built in Utrecht by Ylab designers for interaction.