History
The Vleuten 1 is the earliest Utrecht type ship found so far. Wrecks from the early middle ages this period 500-800 are extremely rare. In the Utrecht area several shipwrecks from the Roman period and medieval period have been found (The Meern 1-3).
The Vleuten 1 lies near a dried up branch of the Rhine. The Vleuten 1 was constructed without iron nails. Wood from the wreck is dendrochronoligicaly dated to 734 +- 7 AD.
The Vleuten 1 was found near a quayside.
The finds indicate a village and harbor with a maritime commercial status. Nails and wooden ship fragments have been found on the site.
The iron clenchnail found in the vicinity hint to Nordic lapstrake shipbuilding tradition. It is possible that some of these ship parts were reused in the construction of the harbor.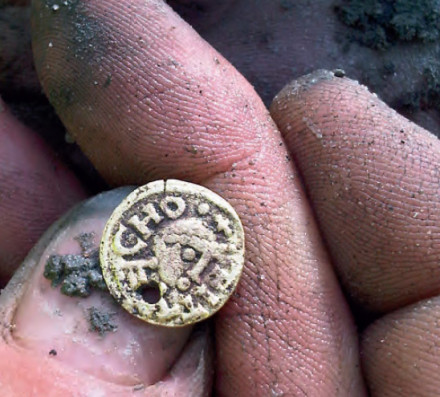 Historical context
The area (part of the Rhinedelta) in which the Vleuten 1 was found, was a very important economic region in (early)medieval times. The city of Utrecht was very near by and an old Roman fortress was within sight of the Vleuten 1.
From 600 on the Francs conquered the Rhine delta and established strongholds in the old Roman limes fortresses (Nijmegen, Wijk bij Duurstede and Utrecht). The area became the border between the pagan Nord Sea cultures (Frisians, Saxons) and the Christian Francs. Focus point of Frankish wealth and power was the city of Dorestatus (Dorestad).
Dorestad was the most important emporium ofthe Frankish empire. The city had it own mint already before 640 AD. Sources speak of a prosperous city with big churches, and rich inhabitants who are not very friendly to strangers. In other words Dorestad was one of the biggest cities in Northern Europe. 2000 to 3000 inhabitants at the most.
The Francs used Christianity as a tool to get a political grip on the low countries.
Willibrord was allowed to established a church in Utrecht. Utrecht became centre to baptise the Frisians and Saxons. Although the Frisian king Radbod briefly reconquered the area in 712 it became a part of the Frank empire again in 719. Frisia proper was conquered definitely in 734 AD. The Vleuten 1 is dated in a period of great economic prosperity for the region, after the Francs conquered Frisia and before the raids of the Vikings.
Description
Type: Utrecht shiptype.

Expanded logboat of the Utrecht type (opgeboeide boomstamkano). Made from a hollowed tree trunk expanded with increased freeboard by lashing additional boards to the side of the boat with wooden treenails.
Length: ca. 15 m.
Width: ca. 1.5 m.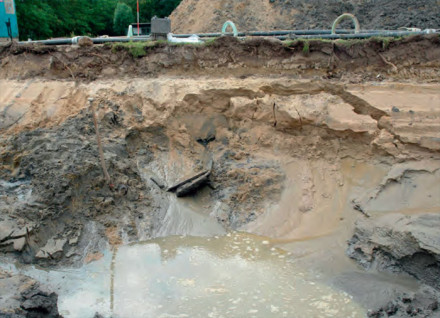 Status
The Vleuten 1 is after the assessment preserved in situ.
Trade routes in 8th century.
References
Manders, M. Hoegen R (2011), RAM 198, Waardestelling Vleuten 1.
Wynia, H. (2015) Pompeii aan de Rijn, bijzondere Utrechtse scheepsvondsten in: Oud Utrecht 88.
Brouwers, Jansma, Manders (2015 in press) Middeleeuwse scheepsresten in Nederland in Archeobrief 2015, 3.