History
Historical Description
Rhoon was built in the Netherlands by the Verenigde Oost-Indische Compagnie (VOC), the Dutch East India Company, in 1752, and made two successful voyages to the Dutch East Indies and back to the Netherlands.
On the returning leg of her third voyage, Rhoon, along with the two other ships she was sailing with, Sparenrijk and Rijder, were caught in a violent storm, and all three ships were lost in the harbor of Matara in modern day Sri Lanka. The ship Mariënbos was wrecked in the same storm in the harbour of Colombo.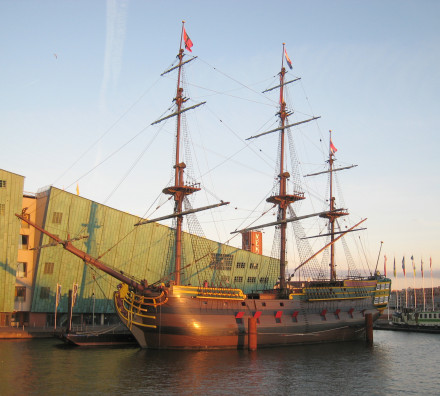 Description
Most likely a Dutch East Indiaman (spiegelretourschip) based on known specifications.
Built: 1752 for the Dutch East India company (VOC) Chamber: Zeeland
Wharf: Middelburg
Length: 150 ft
Complement: 273-288
Tonnage: 1150 tons, 575 lasts
Captain on final voyage: Jan Bernard Schaper
References