History
The Zeelelie was a merchant vessel for the Dutch East India Company (VOC). She was on her return voyage to Holland coming from China, when she was captured by the English. The ship was confiscated off St.Helena during her second voyage in June of 1795 and taken to Shannon, Ireland.
Later that year the ship was lost near the Scilly Isles due to the fault of the prize master. She was captured by the English East Indiaman General Goddard (built 1782) together with several other Dutch Ships.
The picture below depicts the English sailing home with their prize ships. Holland at that time was called The Batavian Republic (Bataafse republiek) modelled after The French Republic and de facto a client state of France.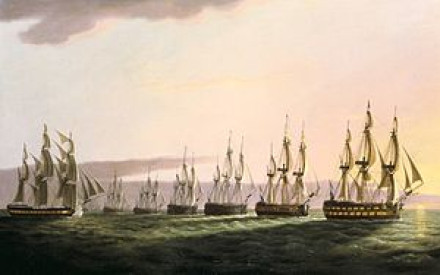 Discovery
The Zeelelie was discovered in 1986 by R. Larn on the most western rocks of the Isles of Scilly. According to the sources the cargo value of the Zeelelie was 716, 139 Dutch Guilders. Tea and china was also part of the cargo.
Salvage
A contract regarding the salvage of the Zeelelie was with R. Larn and T.J. Hiron. The wreck appeared to be in bad condition. Almost nothing is known from the salvage operation. No official report has been released on the wreck and the research/salvage.
Description
Master: Kornelis Adriaanszoon
Built: 1789
Yard: Middelburg
Chamber: Zeeland
Length: 150 feet
Tonnage:575 last, 1150 ton
Complement: 100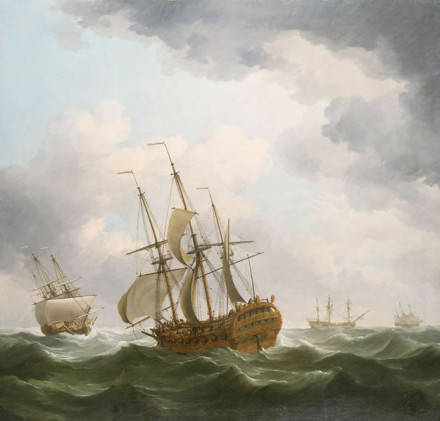 References