History
A 7th century Byzantium cargo vessel probably coming from Constantinople struck reef near the island of Yassi Ada. The wreck was found in 1957 by a sponge diver Kemal Aras. It was excavated between 1961-64.
Crew
The name George was inscribed on a steel yard or scale uncovered during excavation. Since the scale is an item of merchant's equipment, George may also have been the ship's owner and a merchant-venturer as well as captain.The rest of the crew is anonymous.
Date
The seventy coins enable us today to pinpoint the date of the voyage at 625 or 626. Two were minted earlier than the reign of the Emperor Heraclius (610 - 641). The latest coin in the group was minted in the sixteenth year of the emperor's reign, that is, in 625/626. We may safely assume that the ship last sailed in the same year or quite soon thereafter.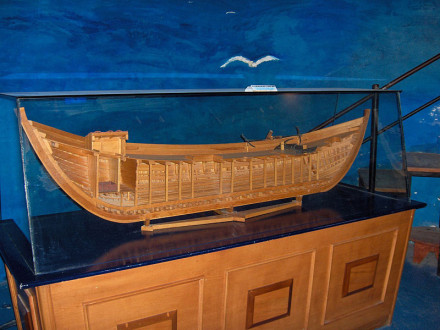 Description
Byzantium merchant ship ca. 21 m (69 ft) long.
10% of the construction preserved.
Hull first technique. This was the Mediterranean way of shipbuilding from the ancient times onward.
Cargo: Amphora's (40 l) ca. 900.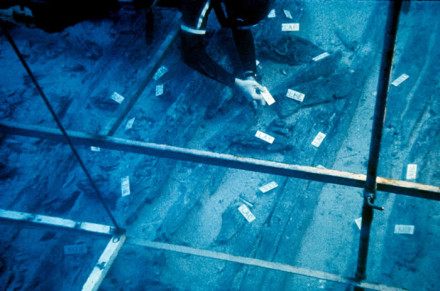 References
Van Doorninck, Frederick. "The Ship of Georgios, Priest and Sea Captain: Yassýada, Turkey," in "Beneath the Seven Seas," edited by George F. Bass, pp. 92-99. New York and London, 2005.
Rhodian sea law (Byzantian source).