History
Part of an early medieval river barge was found in February 2013 in the Catharijnesingel in Utrecht. The Utrecht 6 is the oldest medieval barge found in The Netherlands. Only a section is preserved and research at the National Maritime Depot of the Netherlands.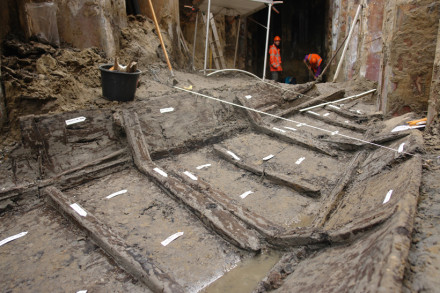 The bottom planks were made out of one tree. The two side strakes where made of a second tree. Dendro analyses give a felling date of ca. 677 AD.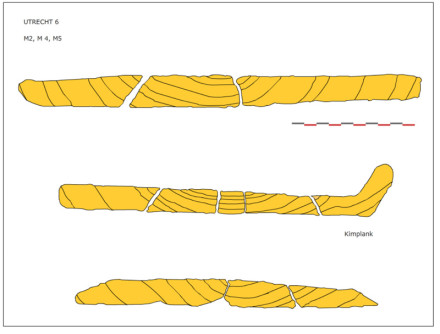 Description
Type: Flatboat, barge (platbodem vaartuig, aak)
Parts of a medieval river barge.
Dimensions: ca. 7,15 m x 2,1 m
Merovingian period
References