History
In 1829, Governor Van Raders started the construction of a breakwater in Lower Town to protect the weighing house and adjacent beach from rough seas. It was to become 220 meters in length and the total cost was budgeted at 60,000 guilders, which is the equivalent of 627,000 US dollars in today's terms. The plan for this breakwater is preserved in the National Archives in The Hague (NA 4.MIKO 3.A.2.5.2. – 336).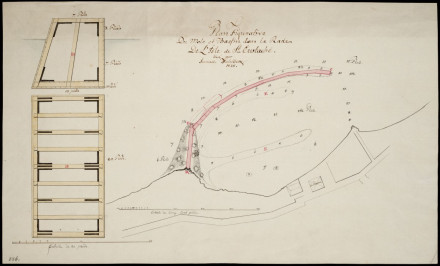 According to Marten Douwes Teenstra, a visitor to the island in 1834, the breakwater was never finished due to cutbacks.During his visit, the structure was in a very dilapidated state and had largely washed away (Teenstra 1837:325).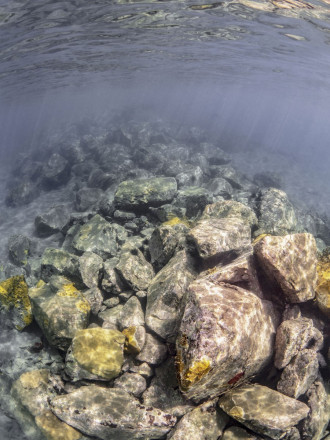 References
Marten Douwes Teenstra (1837).
De Nederlandsche West-Indische eilanden in derzelver tegenwoordigen toestand.
Amsterdam, C.G. Sulpke.
Ruud Stelten (2019).
From Golden Rock to Historic Gem: A Historical Archaeological Analysis of the Maritime Cultural Landscape of St. Eustatius Dutch Caribbean.
Leiden: Sidestone Press.
Ruud Stelten, Alexandre Hinton (2020).
The SE-504 Shipwreck Site, St. Eustatius Report on the 2018, 2019, and 2020 archaeological research campaigns.