History
"The Ladder" is a steep series of steps cut out of an eroding ridge that leads down to Ladder Bay, which would provide a means for goods to be transported up to The Bottom after they were offloaded to shore via rowboats from vessels at anchor. Ladder Bay is located along the west shore of Saba and was one of the main anchorage points as it is located to the lee of the prevailing easterly current. The steps are made of concrete and are flanked by walls made from poured concrete and rock. The Ladder in its present form was built in the 1930's, along with a customs house at the top of the staircase. Many large items were offloaded from ships and carried up The Ladder by porters, including a grand piano. Prior to the 1930's, the trail was just a simple path that wound up the ridge and eventually led to a part of The Bottom known as The Gap. "The Ladder" is one of the most iconic monuments on Saba. The last two meters of The Ladder leading to the shoreline were severely damaged by swells from Hurricane Maria in 2017.
Figure 1 (above): A section of The Ladder, looking north.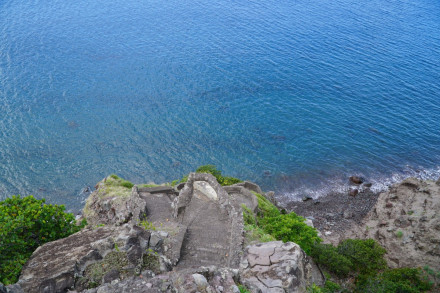 Figure 2 (above): Heading down The Ladder from below the customs house.