History
The Terschelling was a yacht sailing for the Dutch East India Company (VOC). She left the port of Batavia on the 3rd of September 1661 with the ships Weesp, Brouwershaven and Nieuwenhoven destined for Hougly, Bengalen.
She got stuck on several sandbanks and finally sank northeast of the island Sundiva/Sunda. Survivors of the wreck had quite a challenging journey with starvation, becoming slaves or served in the army of a local king before getting the opportunity to return to Holland.
The unfortunate loss of the yacht Terschelling was written about in the book "Vervarelyke schip-breuk van 't Oost-Indisch jacht ter Schelling" written by Franz Janssen van der Heiden. This book describes the loss of the ship and the events that followed with the crew on their journey back to Holland after the loss of the ship.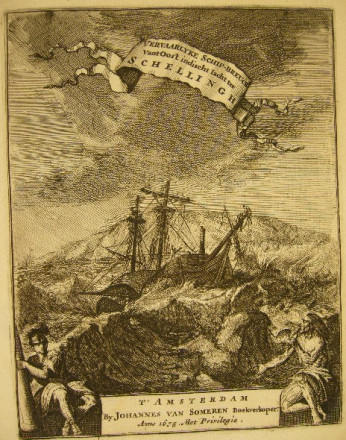 Archaeological description
The ship has not yet been located and therefore, no archaeological information is available regarding the Terschelling. Below is a map from the Bay and Kingdom of Bengale published around 1662. This map mentioned the approximate location of the wrecks Schiedam and Terschelling.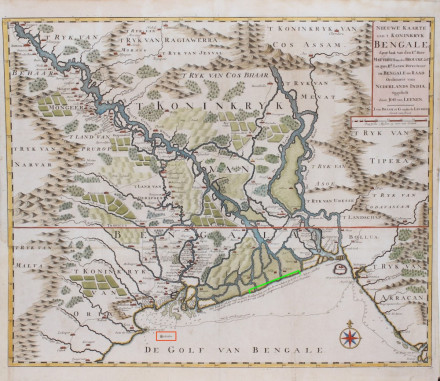 François-Valentyn
Description
Master: Jacob Janszoon Stroom.
Built: 1654
Guns: 28
Complement: 85.
References
Frans Jansz. van de Heiden (1675).
Vervaarlijke schipbreuk van 't Oostindische jacht Terschelling.
Amsterdam.