History
During unloading in a storm on the roadsted of Taiwan, the Taiwan perished on August 9, 1654. The crew and cargo were rescued.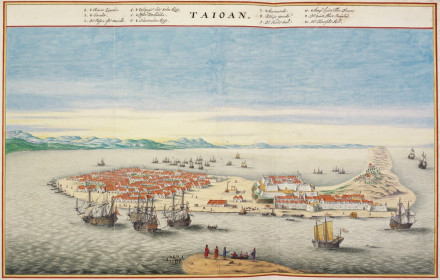 Description
Tawain also called Tayoan or Tayonan
Type: yacht
Built: Middelburg 1650, VOC chamber of Zeeland
Complement: 70
Tonnage: 300 , 150 last


Status
According to Gommans, the yacht that was wrecked at Ilha de Prata (the island of Pratas) could be the yacht Tayouan [Gommans, 2010, p. 206].
References
Gommans, Jos, en Rob van Diessen, 2010: Grote Atlas van de Verenigde Oost-Indische Compagnie / Comprehensive Atlas of the Dutch United East India Company: VII Oost-Azië, Birma tot Japan / East Asia, Burma to Japan, Voorburg: Uitgeverij Asia Maior / Atlas Maior et.al., 2010. - ca 420 p., (nl, en).