History
This wooden wreck has not been identified with certainty, but it was tentatively associated with a stone-fishing vessel, which sunk with a crew of 7 in November 1950.
Description
The wreck is heavily overgrown with sea anemones, so it is difficult to recognise any details, as demonstrated by the photos taken by Erhard Schulz (shown below). Nonetheless, a windlass for the anchor cable, an angular transom stern, and a well-preserved rudder were observed. The fact that there is no indication for a propeller, and thus no engine, calls the hypothesis into question that this could be a vessel of the mid 20th century. Amongst wreck-divers it has simply become known as Zweimaster (two-masted vessel).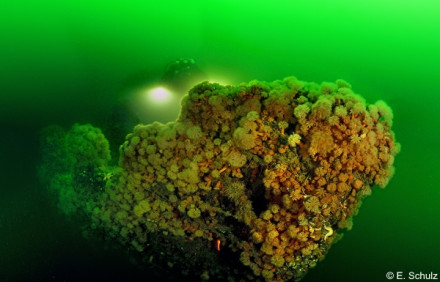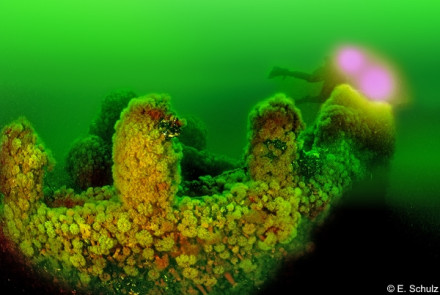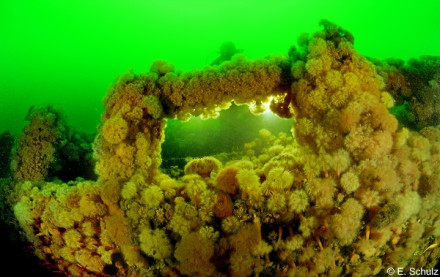 | | |
| --- | --- |
| People on board | 7 |
| Length | 78.7 feet (24 m) |
Status
Following the hint of the historian who traced the fate of the abovementioned stone-fishing vessel, the Maritime and Hydrographic Agency of Germany (BSH: Bundesamt für Seeschifffahrt und Hydrographie) intensively searched this area and discovered the wreck in 2006.
References
Oppelt, I. (2019).
Wracktauchen: Die schönsten Tauchplätze der Ostsee.
Wetnotes.