History
Historical description
The Reijgersdaal was an East Indiaman sailing for the VOC as a merchant vessel between the Netherlands and the East Indies.She left Texel in May of 1947 from Texel under the command of Johannes Band. On board were 297 people of whom most would die during the voyage to the East. During their voyage about 125 men died of scurvy before even reaching the Cape. When they finally did they could not anchor due to the weather and the ship had to wait in the bay for the night.
When they raised the anchor the next day the cable broke. About 15 men climbed into a boat in an attempt to take a line ashore. But less than an hour later, when they had reached the shore, they saw that the Reijgersdaal had been smashed to pieces. 157 men died in the wreck. She sank on October 25, 1747 between Robben Island and Dassen Island. A few days after the loss of the Reijgersdaal they found one chest of silver on the shore.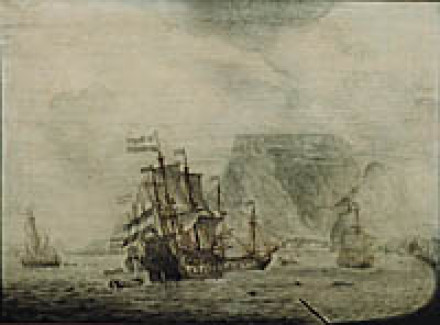 Archaeological description
The wreck was discovered by a South African Salvage team lead by Brian Clark and Tubby Gericke in 1979. They managed to salvage 6 large bronze cannons adorned with beautiful carvings andthe crest of the Amsterdam chamber of the VOC. Lead ingots were also salvaged from the wreck site.
Other salvors attempted to recover valuable items from the wreck with succes. Jimmy Rawe and Arthur Ridge recovered about 7000 coins from the site, most of them Mexican pillar dollars. Knowing that there was treasure to find at the site attracted many rival teams of divers trying to make profit.
Obviously this feverish searching for treasure had a destructive effect on the site of the wreck. Explosives were used against concretion and the context of the artifacts was completely destroyed by the treasure seekers. No professional archaeological research has been done on the Reijgersdaal.
Description
General information:
Name: Reijgersdaal (Reygersdahl or Reigersdaal)
Type: Dutch East Indiaman (spiegelretourschip)
Master: Johannes Band
Built: 1738
Yard: Amsterdam
Chamber: Amsterdam
Length: 145 feet
Tonnage: 850, 425 last
Complement: 297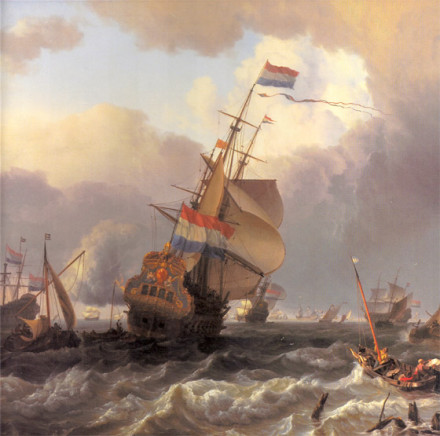 Status
Protected in terms of the National Heritage Resources Act, No.25 of 1999. This act regards historic shipwrecks as well. The may not be disturbed without permission of the South African Resources Agency (SAHRA) and artifacts removed from the wreck may not be traded without SAHRA's permission.