History
All photos by T. Bervoets. Text contributed by Jay Haviser, Director of Sint Maarten Archaeological Center (SIMARC):
This is an 18th century Dutch War Frigate shipwreck site, situated atop a sandbar directly out from Great Bay harbor. The original Dutch ship was named "Jason" in 1770, but was taken by the British and renamed "Proselyte" in 1796. The Proselyte sank on the reef outside Great Bay on September 2, 1801.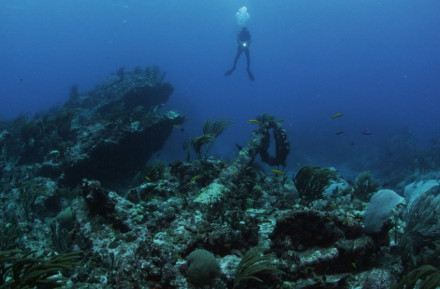 T. Bervoets
Description
The site is in about 50 feet water depth on a coral reef, with numerous cannon, ballast, barrel hoops and anchors present. The site is currently used as a tourists dive location and important harbor buoy marker location.
T. Bervoets
Status
Archaeological research was done on this site by K. Bequette in 1994-1995, with a publication in 1996, and by Wil Nagelkerken in the 2000s. This site was officially declared a protected area, under the name of the sea-mount on which it rests, 'Man-O-War Shoal' as a protected nature/culture area of the Sint Maarten National Marine Park.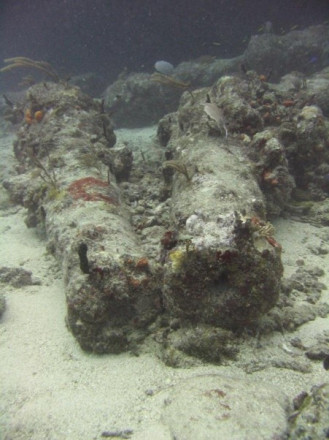 T. Bervoets