History
The Prinses Maria was an East Indiaman sailing for the Dutch East India Company (VOC) as a merchant's vessel. On her second voyage to the East Indies, she wrecked off the rocky and treacherous coast of the Scilly Isles in the most southwestern point of the United Kingdom.
Description
The Prinses Maria was a Dutch East Indiaman built in 1682 in Middelburg for the Zeeland Chamber of the VOC. She carried 250-275 souls.
| | |
| --- | --- |
| Length | 160 feet (48.8 m) |
| Width | 18.3 feet (5.6 m) |
| Beam | 39 feet (11.9 m) |
| Tonnage | 1140 ton (570 last) |
Status
The wreck of the Dutch East Indiaman was found in the summer of 1973 by treasure-hunter Rex Cowan. An earlier salvage attempt had been made soon after the Prinses Maria wrecked. However, due to its location in deep layers of sand, their attempt was not that successful.
Artefacts were put up for sale in three separate auctions together with artefacts of some other Dutch ships (Curacao, Lastdrager, Hollandia) on 29 April 1974 by Sotheby Mak Van Waay (catalogue 227).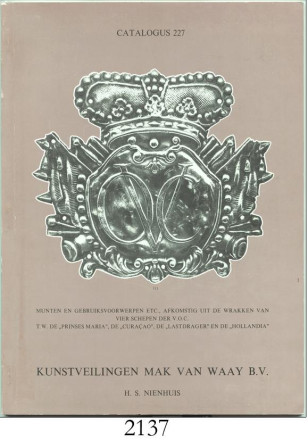 28 October 1975 by Sotheby Mak Van Waay BV (catalogue 252)
24 November 1977 by W.H. Lane & Sons
Some items can be found at the Charlestown Shipwreck and Heritage Centre.
Protected under the Protection of Wrecks Act (1973):
References