History
Port Royal
Port Royal was originally a Spanish harbor called Caguaya, the name given by the first visitors the Taino Indians. Spain maintained control over the island for 146 years, until the English invasion of 1655.At that time the city was renamed Port Royal. Several fortresses were built and the town became the capital of Jamaica until 1692. Because the new government lacked the defenses to protect the city against the Spanish, they invited privateers and pirates to help.Port Royal soon became a focal point of raidingagainst the Spanish empire in the West. At the same time the city quickly grew into abig commercial harbor.
On 7 June 1692 the city was hit by an earthquake. Liquefaction caused two third of the cityto sink into the harbor. This was aproximately 21 ha. together with2000 dwellings. After the 1692 disaster, Port Royal's commercial role was steadily taken over by Kingston.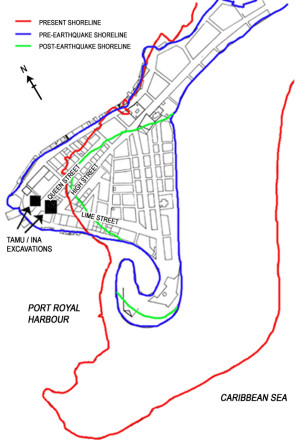 Excavation
The first excavation of the site was in the years between 1965-1967. In 1981 several campaigns were executed by the TAMU field school. With this research, it is now possible to reconstruct the everyday life in the English colonial city in great detail.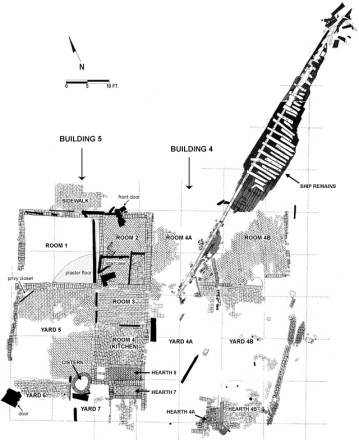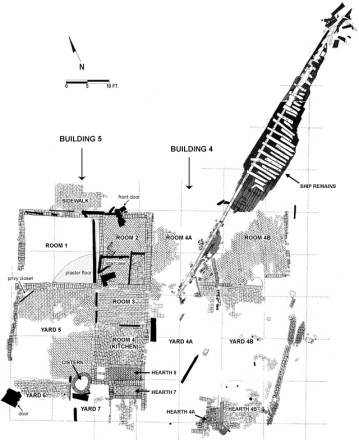 Future
There are plans for Port Royal to redevelop the smallfishing town into a tourist destination with thearchaeological findings of the site at the heart of theattractions.
UNESCO capacity building programme
In November 2012 UNESCOused the siteas a training areafor the Caribbeans first Underwater Cultural Heritage trainingworkshop.
Description
Site


Port Royal was a city in southeastern Jamaica. It was once known as"the wickedest city in the world". In 1692 it was destroyed by an earthquake and is nowoneof the largest submergedarchaelogical sites in the Caribbean.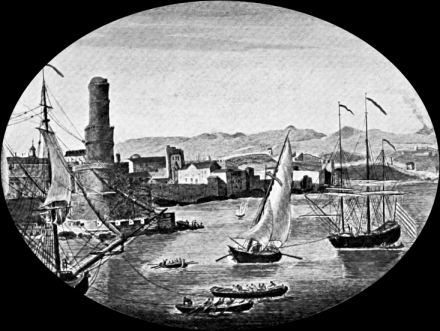 Status
The Port Royal site is well preserved. It is considered as the most important archaeological site in the western hemisphere.
The site is within a protected area regulated by the Institute of Jamaica(1879), Jamaica National Trust Commission Act (1958) and the Jamaica National HeritageTrustAct (1985)
References
Pirate shipwrecks of Port Royal (blog of graduate student Chad Gulseth and his team from the Nautical Archaeology Program at Texas A&M University, June 2012)