History
Historical description
The ship Oosterland sailed as a merchant vessel for the Dutch East India Company (VOC) between Patria and the Indies.
The Dutch East Indiaman Oosterland foundered, together with the Waddinxveen, during a storm in Table Bay. She was on her way back from the fourth voyage to the east. There was a strong wind from the Northwest, heavy rain and the ships drifted away and stranded in the shallow waters of the salt river, near Milnerton bay.
The foundering of the Oosterland together with the Waddinxveen resulted in a setback for the Dutch East India Company. Two important Dutch East Indiaman were lost as well as 140 crewmembers.
Archaeological description
The excavation
After nearly 300 years after being lost the ships Oosterland and Waddinxveen were found by amateur divers in 1988. This discovery resulted in the first scientific underwater archaeological excavation in South Africa. This archaeological excavation was led by Bruno Werz in combination with Cape Town University and started in the early 90's.
The wreck site
The ship Oosterland lies on a depth of 6 meters, just a few hundred meters from the entrance to Milnerton Lagoon. However, because of strong winds and current in combination with cold water and poor sight it provided quite a challenge for the excavation of the wreck site.
Cargo
Onboard of the Oosterland were artifacts found that are consistent with the cargo of the Dutch East India Company. The cargo of this ship consisted of textiles, spices such as cinnamon, wood and diamonds. Cannons were also found onboard of this ship and these were the ones that provided the identification.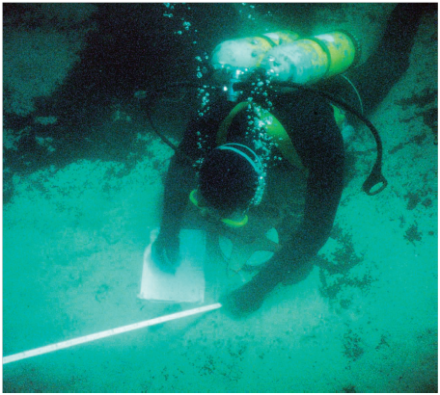 Description
Type: Dutch East Indiaman
Name: Oosterland
Complement: 240-325
Built: 1685
Yard: Zeeland
Chamber: Amsterdam
Length: 160 foot
Tonnage: 1123 ton, 600 last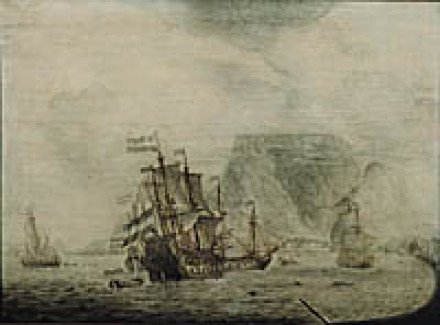 Status
Status
Protected in terms of the National Heritage Resources Act, No.25 of 1999. This act regards historic shipwrecks as well. The site may not be disturbed without permission of the South African Resources Agency (SAHRA) and artifacts removed from the wreck may not be traded without SAHRA's permission.
References
References written
Werz, Bruno E.J.S., 2004: 'Een bedroefd, en beclaaglijck ongeval'. De wrakken van de VOC-schepen Oosterland en Waddinxveen (1697) in de Tafelbaai, Zutphen, Walburg Pers.