History
The Cattenbau was a small yacht from the fleet of admiral Jol.
During a violent storm on 11 september 1640 it stranded near Habanna. The crew was rescued and imprisoned in Habanna.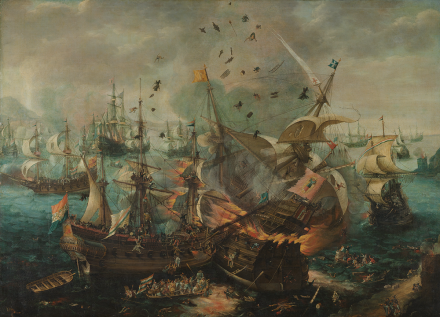 Description
Type: yacht (Dutch brander)
The Cattenbau was designed as a so-called fireship filled with highly combustible material. In battle a fireship was intended to ram enemy ships and set them on fire.
Captain: Harman Harmansen
Complement, 15 sailors and 5 soldiers
Tonnage: 25 tons ( 50 last)
Status
Possible wreck remains in situ.
References
Archivo General de Indias. Audiencia de Santo Domingo. Legajo: 101. No.: 143B. Fecha: 11 de septiembre de 1640.
OWIC, 1.05.01.01, 55,35,134.OWIC 1.05.01.01. 68, 1567, fol 123.