History
In 1976 the front part of the ship was discovered and rescued. This part is preserved at Batavialand in Lelystad.
In 2006 other parts of the same wreck were identified in situ. Between 2006 and 2008 research campaigns revealed new parts of the ship.
Description
Built in an old Rhine tradition. Upstream called Oberländer-Schiff.
Length ca 8.50 m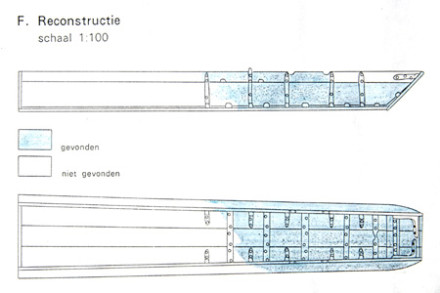 References