History
The Vessel I of Mazarrón was excavated in the spring of 1995, inside the context of the 'Nave Fenicia project (from October 1993 until June of 1995). In this project 72.000 m2it was systematically prospected at the Playa de la Isla Mazarrón (Murcia), and more than 7.000 fragments of Phoenician objects were recovered. The remains of the ship were only covered for a thin stratum of sand. The wreck was revealed due to the change of currents taken place by construction close to the wreck.
During the excavation campaign of 1996, numerous fragments of Phoenician pottery were documented. They were located immediately under the wood of the ship, seperated by only a layer of 4 or 5 cm of sand.
The features of naval construction suggest a date in the first half of the first millennium bce. Groningen University (The Netherlands) framed five samples of wood and algae within in the 7th and 6th centuries bce.
The sum and the crosslink of all these data, with a special reference to the Phoenician pottery, contribute to give us a global date of 650 - 600 bce
Description
Phoenician Merchant ship. The maximum dimensions conserved are approximately 5.5 metre long and 1.3 metre wide. The recovered remains are: the keel, remains of nine planks embedded to one of the sides of the keel and remains of four frames embedded to the described hull.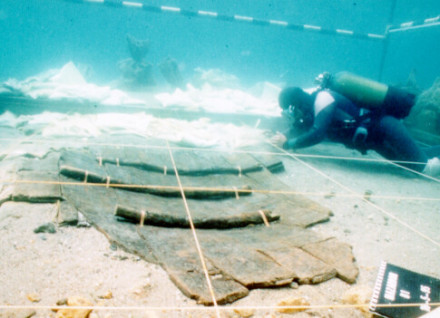 Construction details
The nine planks are united to each other, and to the keel, by means of mortise and tenons joints.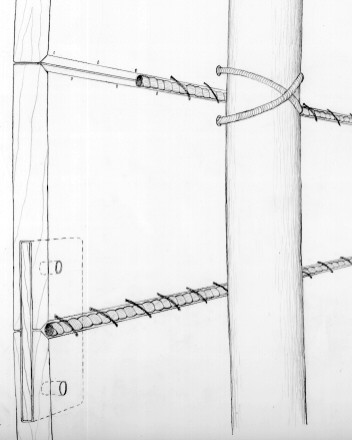 Construction details of the the interior and the exterior, present abundant remains of resin. It looks like the ship has been covered entirely with resin to waterproof the ship.
Status
The wreck is physically protected in a metal construction. It was monitored in 2007 and 2008.
References
Mazarron 1 in the Navis project.