History
In 1985, a group of bronze cannons, resting at a depth of 10 meters South of the Gulf of Guinea, were found on a long sand barrow, held in place by a thick layer of metallic ingots. An examination by the Department of Underwater and Undersea Archaeological Research (DRASSM) identified the wreck as that of the Mauritius, a ship of the Dutch East Indies Company (VOC) that sank on 19 March 1609 off Gabon. While the ship's structure was subjected to a detailed study, an impressive number of objects were recovered: from thousands of metal ingots to tiny pepper corns, a small bronze bell, china, and parts of armament were all buried with the Mauritius. This bronze bell is one of the most remarkable finds. On it, the name of the master founder, Willem Tonnissen, is recorded. Its sound-bow is decorated with moldings on the lower portion, and ring-shaped borders with floral motifs surrounding a text band on the upper part.
Chinese porcelain
The site held a small quantity of Chinese "blue and white" porcelain from the Wan Li period (1573-1619).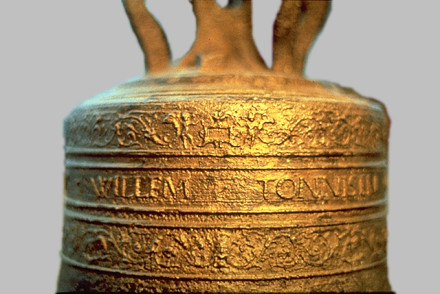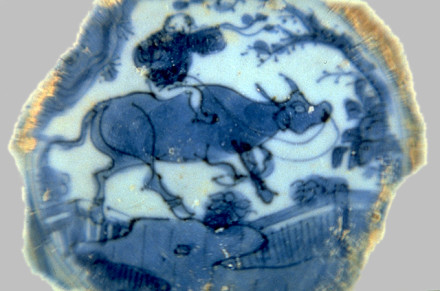 Zinc ingots
The cargo of zinc ingots attracted the researchers' particular attention: 18,000 to 22,000 zinc ingots, with a total weight of 122 tons, covered the site. The majority of these were in the shape of small Plano-convex, circular or oval trays. A metallographic study revealed that they were zinc ingots of particular purity. This makes it plausible that the zinc came from Japan, even though their shape is that of Chinese archetypes. Canons Twenty-eight pieces of armament, nine of them made of bronze, and some richly emblazoned and inscribed, were recovered. They underwent a long process of conservation by electrolysis. The cannons were made between 1587 and 1604 in miscellaneous European and Oriental foundries.
Electrolysis
Electrolysis, used alone or with other techniques, makes the cleaning of the surfaces of certain soft metals, such as lead or silver, possible. It also allows the cleaning of metallic surfaces that are inaccessible by other means, such as the interior of a bronze cannon. Correctly employed, this technique is immensely helpful in the cleaning of particular metals. Most importantly, it stabilizes and decontaminates them, because of the effect it has on chlorites, which occur in great quantities in ancient metals. The difference in the charge of a negative pole (object), and a positive pole (wire mesh) produces a reaction in the electrodes, a reduction process on the object with the generation of hydrogen, and oxidation on the wire mesh, accompanied by the production of oxygen.
Description
Built in Amsterdam in 1602 for the Dutch East India Company (VOC). The VOC was just formed in 1602.
Tonnage: 350 (NA 1.04.02 (VOC) - 7343). 400 in list Parthesius 190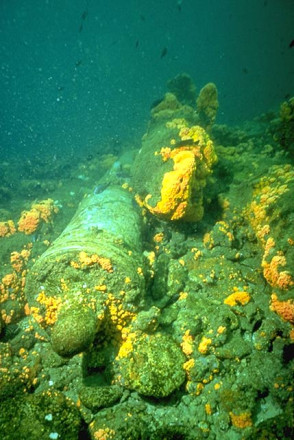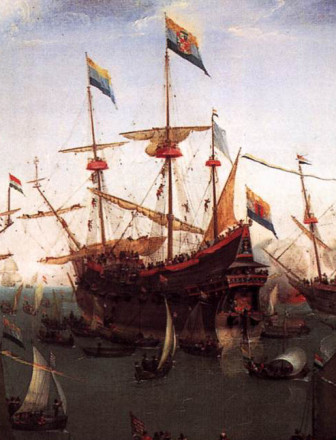 References