History
The ship De Liefde was a merchant vessel that sailed between the Netherlands and the Dutch East Indies for the Dutch East India Company (VOC). She was a pinas, which meant she was fast and light. This type of ship was used both for war and trade.
De Liefde had already made four successful journeys to the Dutch East Indies before she commenced on what would be her fatal one when she departed from Texel on 3 November 1711. She was carrying a cargo of mostly coins, which was common for VOC ships sailing to the Dutch East Indies, which would often carry specie (money in coin form) to fund trading efforts in the East. Among her cargo were 227,000 guilders worth of coins, three chests each with 16 bags of silver ducats, eight bags of gold ducats and eight bags of guilders.
Four days after leaving Texel, De Liefde struck a reef on the small island Mioness in the Shetland Islands. She had been sailing what was known as the 'route achterom', which was a northern route taken by ships when, usually for political reasons, it was safer to avoid the English Channel. Unfortunately, this route was known for dangerous weather and shores, and the VOC lost a fair number of ships while they took this route. Only one sailor of the 300 souls on board De Liefde survived. He was stationed as a lookout in the foremast of the ship and stayed with a local family on the island for twelve months before he was taken off the Shetland Islands.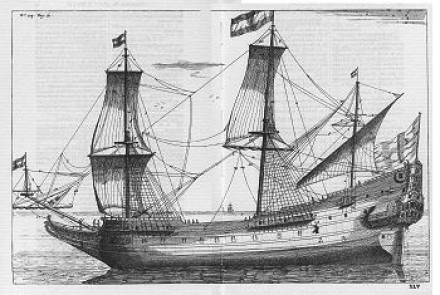 Description
De Liefde was a pinas built in Amsterdam for the Amsterdam Chamber of the VOC. Her moulded depth (the distance between the uppermost deck and the keel) was 17 foot. She carried 32-40 guns.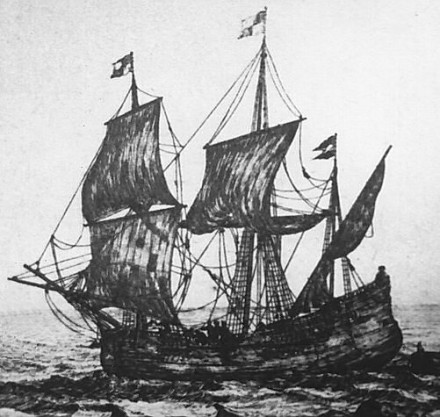 | | |
| --- | --- |
| Master | Barend Meikens |
| People on board | 300 |
| Length | 164.1 feet (50 m) |
| Width | 40 feet (12.2 m) |
| Beam | 42.7 feet (13 m) |
| Tonnage | 500 ton (250 last) |
Status
The VOC attempted to salvage their cargo soon after the wreck, in 1712. However, little was found due to the heavy tide (which spread the contents of the wreck) and the possibility that the locals had already recovered what was possible. There were more salvage attempts by a man named William Irvine between 1729-1736 as well.
A modern excavation was done after the discovery of the wreck in 1965, and in the late 1960s, the wreck was salvaged by Richard Price. Some of the artefacts found on the site of De Liefde can be seen at the Shetland Museum. For more information on the salvage attempts that have been done on the wreck site check the Canmore website.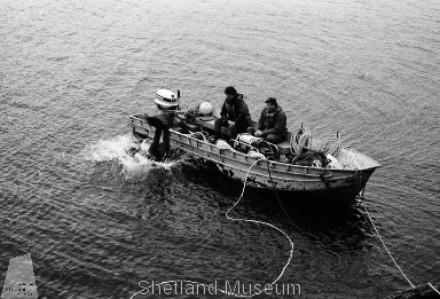 Archaeological finds from the wreck site are part of the collection of the Shetland Museum. Some of the artefacts that feature in this collection are beads, coins, cutlery and cannons.