History
The Lastdrager (in English: load carrier) was a merchant ship sailing for the Dutch East India Company (VOC). The ship was not built at the shipyards of the VOC but was purchased in 1648. She had made two voyages to the East before she was lost off Yell on the 2nd of March 1653. She had struck the reefs of the Bluemull Sound. 26 people survived the loss of the Lastdrager. The event was documented by one of the 26 survivors, Johannes Camphuys. He was 19 years old at the time. He wrote a dramatic account of the stranding of the ship and his own survival. He finally reached the East and after years got the function of Gouverneur-General, the highest function that could be reached within the company VOC.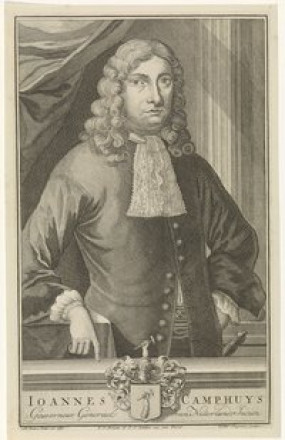 Archaeological description
Several salvage operations were attempted in the years following the loss. However, these had little results and close to nothing of the cargo was recovered.
The ship was (re)discovered in 1970 and was excavated by Robert Stenuit in the years 1971-'72. There had been partial excavation and record by Stenuit to illuminate the 17th-century development of the VOC.
There were approx. 2746 complete and fragmentary artefacts such as navigational tools, surgical instruments and everyday artefacts such as spoons, jewellery items and clay pipes. Some remarkable finds were golf clubs and small arms.
The majority of the items recovered from the wreck were individually sold at an auction at Sotheby's. This auction took place on November 8th, 1973.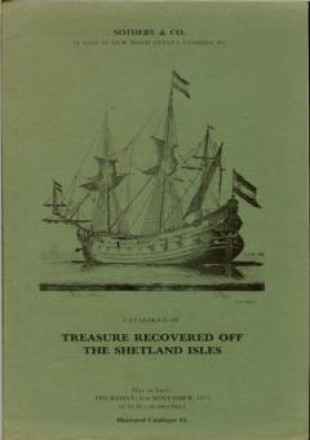 The site of the Lastdrager is protected under the Protection of Wrecks act of 1978.
Description
purchased 20,300,- gld
Owner: VOC chamber Amsterdam
Length: 140-145
Width: 27-28
Draft: 14
Tonnage: 320 last
Armament: 24
Location
The Lastdrager wrecked on the Cruss of Ness in the Bluemull Sound, Yell at the Shetland Islands of Scotland.
Status
The site of the Lastdrager is protected under the Protection of Wrecks act of 1978. See the description for more information on the discovery and its research.
References
Stenuit, Robert (1974).
Early relics of the VOC trade from Shetland.
The International Journal of Nautical Archaeology and Underwater Exploration.
NA 1.04.02 (VOC) 234 Res K Amst 25-5-1648.