History
The fluyt ship Jonker sailed for the Dutch East India Company (VOC). She was sent to the East to serve as a ship sailing for the inter-Asiatic trade.
On 21 October 1647, the ship Jonker was lost during her voyage coming from Japan. She wrecked at Wankang near Guangzhou in China. During this event 55 of the 90 people on board drowned and the ship was lost with an enormous load of silver and copper. This voyage was only her first return during her inter-Asiatic travels.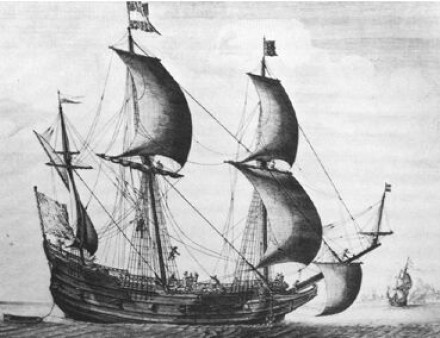 Description
The fluyt ship Jonker was built in Amsterdam for the Amsterdam Chamber of the VOC.
Status
Some copper from the wreck was salvaged a few years after it had sunk. This attempt to salvage some of the cargo of the shipwreck happened in 1652 and was done by Chinese divers. Archaeologically nothing is known about the salvage of the ship, research done on the ship or the finds that were done during the excavation.
References