History
Hr. Ms. A was a Dutch minesweeper of the A class named after this ship. She was the first Dutch minesweeper to actually be built as a minesweeper. All minesweepers that were in service for the A in the Dutch navy were minesweepers converted tugs.
The 4 A class ships (A,B,C,D) left for the Dutch East Indies on 6 August 1930.
During the Second World War, the A served in the Dutch East Indies. There she was damaged by a Japanese air raid on February 28, 1942. On March 1, 1942 the A was disabled and sunk in the port of Surabaya by its own crew.
After the capture of Surabaya, the A was lifted by the Japanese forces. The Japanese Navy repaired the ship and took it into service on January 17, 1943 as auxiliary submarine fighter CHA 113.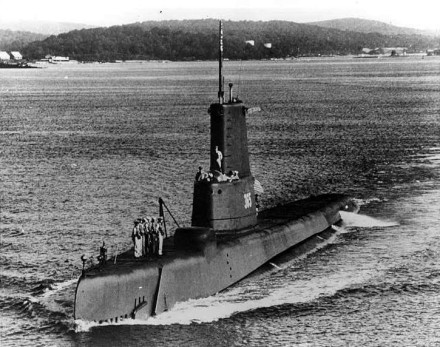 The CHA 113 was torpedoed in the Java Sea on 23 June 1945 by the American submarine USS Hardhead (SS-365).
Description
| | |
| --- | --- |
| People on board | 38 |
| Power | 700 hp |
| Speed | 14 knots ~ 16 mph (26 km/h) |
| Length | 140.4 feet (42.8 m) |
| Width | 19.7 feet (6 m) |
| Draft | 5.9 feet (1.8 m) |
| Tonnage | 179 ton |