History
Historical description
Hollandia was a Dutch East Indiaman that sailed for the Dutch East India Company (VOC), and was the sistership of the VOC ship Amsterdam, built in 1748. She was meant to sail between the Netherlands and the Dutch East Indies, however she wrecked on her maiden voyage. Hollandia left Texel, bound for Batavia, on 3 July, 1743, carrying a cargo mostly of silver, valued at around 129,700 guilders. She also carried an unknown amount of passengers, including the brother and family of the newly appointed Governor-General Van Imhoff.
On 13 July, 1743, Hollandia ran aground on Gunner Rock, off the southwest side of the Isles of Scilly. She was sailing too close to shore possibly due to foggy weather and poor visibility, and instead of sailing south after the English Channel, she sailed north, putting her on a collision course with the Isles of Scilly. With the bottom of the ship resting on Gunner Rock, the crew attempted to alert those on shore to the emergency through a salute of cannon fire, but Hollandia was too far out to sea for a rescue, and all those on board perished.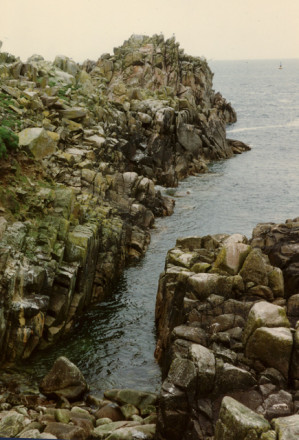 Archaeological Description
The site of the wreck of Hollandia was surveyed and excavated after the initial discovery in 1971 by Rex Cowan, a notorious treasure hunter. The first survey of the main site was done in the winter of 1971, and spring of 1972 by Roy Graham and Nowel Pearce. The site was not easy to excavate due to its depth at around 28 meters, as well as the exposure to swells and strong tidal currents. The wreck itself was in a very decayed condition, and none of the timber structure of the ship survived, and only those artifacts lying in sand and gullies of the seabed were in fairly good shape. Most items were found on the main site, although there were a lot of scattered artifacts on the northern and southern parts of the site. These artifacts were scattered after the wreck due to the swell and tidal currents. Because the wreck was not salvaged for her cargo, the site of Hollandia provided researchers with a very complete research site of a Dutch East Indiaman.
Artifacts
Among the artifacts found were anchors, iron and bronze cannons, bronze breech loading guns, bronze and copper fittings, lead ingots, and a mount containing 35,000 silver coins. Yellow bricks were also found at the site, which is often one of the first indications that a wreck possesses an identity of a VOC ship.
These bricks were often used for ballast on outgoing voyages and were traded for goods in the Indies, where they were used in construction. It is still possible in towns in the former Dutch East Indies to see buildings that were built with these bricks. The coins were auctioned in 1972 and other items were auctioned by Sotheby's in 1975.
Description
Name: Hollandia
Type: Dutch East Indiaman (spiegelretourschip)
Captain: Jan Kelder
Built: 1742
Yard: Amsterdam
Chamber: Amsterdam
Length: 150 ft
Tonnage: 1150, 575 last
Complement: 276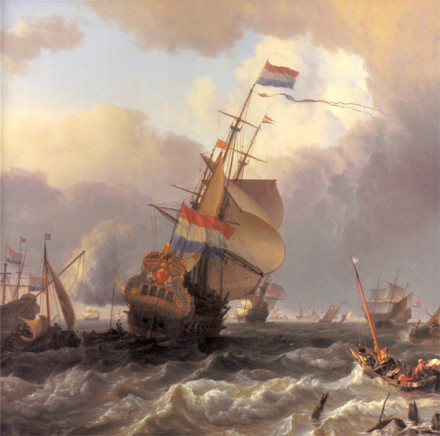 Status
Protected under the Protection of Wrecks act:
http://www.legislation.gov.uk/ukpga/1973/33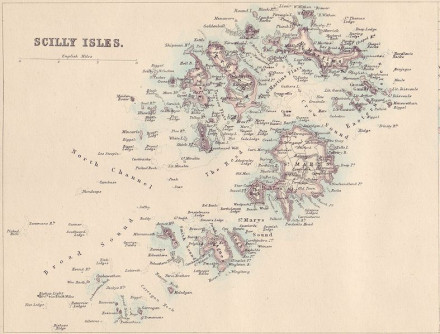 References
References on line
References in writing
Cowan, R., Cowan, Z. and P. Marsden. Hollandia. International Journal of Nautical Archaeology, 4.2
Archive
NA-1.11.01.01-551, [s.a]. Lijst van alle zoodanige Schepen in soorten als bij de Generale Oostindische Compagnie zijn gemaekt oft gekocht als gehuurt alsmede waer oft de zelfde zijn agter gebleven ofte verongelukt als genoomen en verbrand, vermist of afgelegt. - [s.a]. - 228 folio's, [nl] -Nationaal Archief, 1.11.01.01 inv.nr. 551 Aanwinsten eerste afd. 1891, 19E
RGP-GS166, 1979. Dutch-Asiatic Shipping in the 17th and 18th centuries, Volume II, Outward-bound voyages from the Netherlands to Asia and the Cape (1595-1794). - Den Haag: Martinus Nijhoff, 1979. - 765 p., [en] - ISBN 90-247-2270-5