History
Completed in 1909, the HMS Invincible was Britain's and the world's first battle cruiser – a less armoured and faster cousin of the battleship. The ship saw its first action in 1914, at the Battle of Heligoland Bight in which it played a minor role, and was deployed more successfully during the Battle of the Falklands later that year. After the necessary repairs, the Invincible joined the Grand Fleet and would be involved in the Battle of Jutland from 31 May – 1 June 1916.
During the battle, the ship proved not to be designed as a ship of the line. At 6:30, three German salvoes rained down on the Invincible, including a direct hit by a large 12-inch shell. The Invincible's armour was simply too thin to withstand and the shell penetrated the front of the ship's Q-turret, detonating the midship magazines, which blew the ship in half. The Invincible sank along with all but six of her crew of 1032.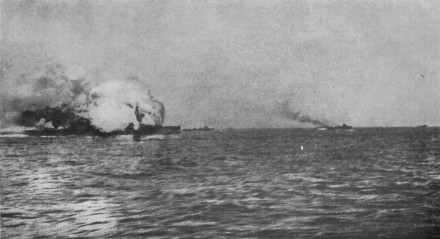 Description
The HMS Invincible was an Invincible-class battlecruiser. It was laid down in April 1906, launched in April 1907 and completed in March 1909. The vessel's armament was made up of eight 304.8-mm Mk X guns, 16 102-mm Mk III guns, seven Maxim guns and five 450-mm torpedo tubes.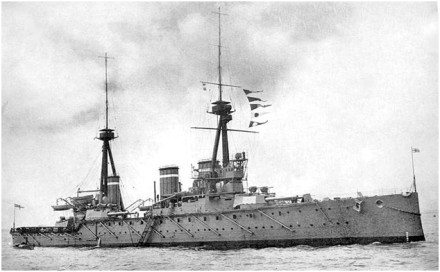 | | |
| --- | --- |
| People on board | 1,032 |
| Length | 567.6 feet (173 m) |
| Draft | 29.9 feet (9.1 m) |
| Beam | 78.4 feet (23.9 m) |
Status
Three years after the battle, the HMS Invincible was located by the Royal Navy and her position was used as a basis for the Harper Report on the battle. During a revisit of the wreck by maritime archaeologist Innes McCartney in 2000-01, the prospects of the shipwreck site proved to be grim, as the vessel was rapidly collapsing under its own weight. As a war grave, the shipwreck, along with the other Jutland wrecks, is protected under the Protection of Military Remains Act 1986.