History
Hendrika was a small frigate build in 1836 in Rotterdam for the firm Hoboken & sons. She sailed between Holland and Asia. On the 26th November she sailed from Brouwershaven to Batavia in the Dutch East Indies with 40 passengers and cargo. She had only travelled a few miles from Brouwershaven to the banjaard on the morning of the 4th December when she ran aground and sank.
She sank on the banjaard. Crew and passengers, 73 in all, died.
Description
Frigate build in 1836 on shipyard 'Rotterdams Welvaren'. 864 tons.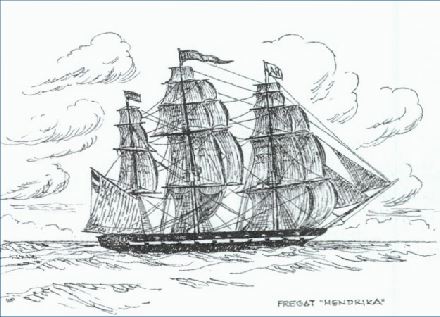 References
Vrieze, Wim de en Giel Overbeeke (2005).
Stranding en schipbreuk voor de Schouwse kust 1824-1999.
Goes.