History
The ship Den Haan was a yacht sailing for the Dutch East India Company (VOC). This type of ship was used for cargo transport within the Asiatic region. On previous voyages the ship Den Haan transported items such as sugar, diamonds and pepper. On her last voyage she had Chinese porcelain and silver bars on board.
The ship Den Haan sank on the 20th of May 1628 in Bay of Batavia (present day Jakarta). This was the most visited harbour in the East and the central point from where the inter Asiatic shipping took place.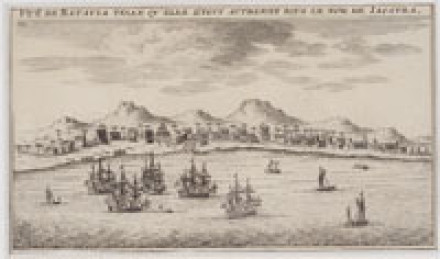 Archaeological description
The wreck of the ship Den Haan has been discovered and excavated by the salvage company Maritime Explorations. This project was led by Michael Flecker, who is the director of the company Maritime Explorations. Reports regarding this excavation are not available at the moment and have yet to be released. Archaeologically we can thus provide no information on the state of the wreck site and its mobilia. Hopefully there will be an excavation report available in the future. All that we know is from a short description by Michael Flecker in the Newsletter of the Nautical Archaeology Society stating the following:
"The VOC yacht Den Haan sank near Batavia. A European wreck on the outskirts of Jakarta Bay, 32 m long, with six visible iron cannon, Chinese porcelain, and silver bars, is thought to be the Den Haan."
Michael Flecker, 'Unreported shipwrecks in Indonesia', Nautical Archaeology (newsletter of the Nautical Archaeology Society UK) 2005.4, p. 6
Description
Name: Den Haan
Type: Yacht ship
Built: 1620
Yard: Amsterdam
Chamber: Amsterdam
Tonnage: 150, 75 last
Length: 32 m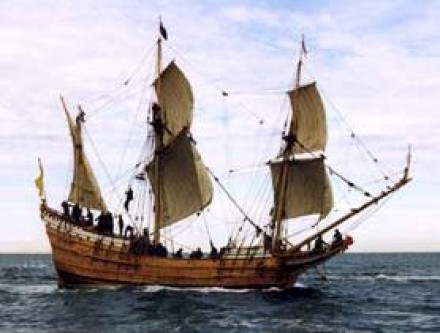 Status
The ship was salvaged by the company Maritime Explorations (archaeological salvage and engineering). Michael Flecker led this expedition.
References
References in writing
Dagh-Register Batavia 1624-1629, 1896. Dagh-Register gehouden int Casteel Batavia vant passerende daer ter plaetse als over geheel Nederlandts-India Anno 1624-1629. - 's-Gravenhage: Martinus Nijhoff, 1896. [nl]
RGP-GS166, 1979. Dutch-Asiatic Shipping in the 17th and 18th centuries, Volume II, Outward-bound voyages from the Netherlands to Asia and the Cape (1595-1794). - Den Haag: Martinus Nijhoff, 1979. - 765 p., [en] - ISBN 90-247-2270-5
"The VOC yacht Den Haan sank near Batavia. A European wreck on the outskirts of Jakarta Bay, 32m long, with six visible iron cannon, Chinese porcelain, and silver bars, is thought to be the Den Haan. "
Michael Flecker, 'Unreported shipwrecks in Indonesia', Nautical Archaeology (newsletter of the Nautical Archaeology Society UK) 2005.4, p6
Sources
RCE Livelink: 1.853.3.30 (Indonesia)
DAS nr. : 0268.1