History
Geünieerde Provinciën sailed for the Dutch East India Company (VOC) as a merchant vessel between the Netherlands and the East Indies during the early 17th century. She was part of a homebound fleet of three other ships that had departed from Bantam when she was lost. The three other ships were Delft, Gelderland and Banda, and they were under the command of Pieter Both.
Geünieerde Provinciën sank while at anchor near the Bay of Albion. The fleet had been hit by a hurricane near the west coast of the island of Mauritius. Three out of four of the ships in the fleet were lost during the storm, and only Delft made it home to the Netherlands. 30 deaths resulted from the storm, among them the commander of the fleet Pieter Both, a former governor of the Dutch East Indies.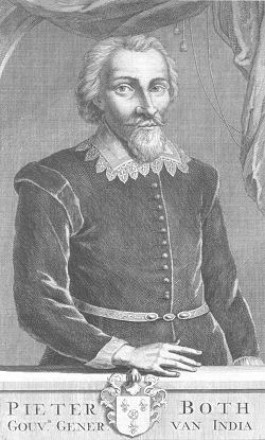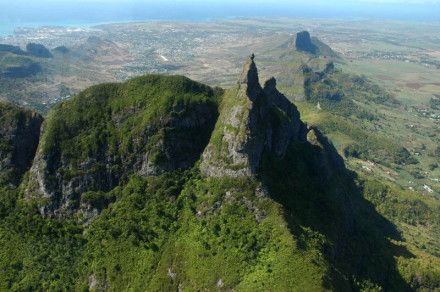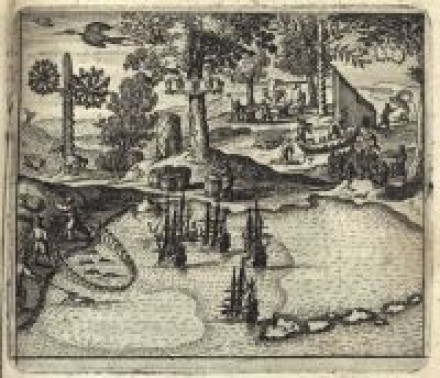 Description
The Geünieerde Provinciën was a merchant vessel built in the Amsterdam Yard.
| | |
| --- | --- |
| People on board | 160 |
| Tonnage | 700 ton (350 last) |
Status
The wreck of Geünieerde Provinciën was found and surveyed in 1990 by a French archaeological team, although no official report has since been published. The government of Mauritius does not recognize the Dutch as the owner of the wreck site, and the site is presently controlled by the Mauritian Ministry of Culture. While the wreck site is legally protected, it is still under threat by natural erosion, fisherman, and tourism.
References
Emke, C., 2006. Scheepshistorie 1 : Het schaalmodel als reconstructie. - Emmen: Uitgeverij Lanasta, 2006. - 64 p., [nl] - ISBN 978-90-8616-012-9.