History
The ship's bottom is formed by massive flush-laid planks 25 cm wide and 9 to 11 cm thick. The bottom was reinforced by 30 flat and wide floor timbers fastened to the planks by means of pine wood pegs, 3 cm in diameter. The floor timbers - all made of oak were placed at relatively regular spaces of 50 cm and they were 30-40 cm sided. The cuts on the uppermost preserved knee shows that originally the side was formed by two, three flush-laid strakes, fastened by nails and caulked by nailed wooden lath nailed into seams.
More precise conclusions relating to the time when then examined wreck was built have been provided by tree-ring analyses, which show that the wood used to build the barge originates from trees which were cut down after 1854 AD.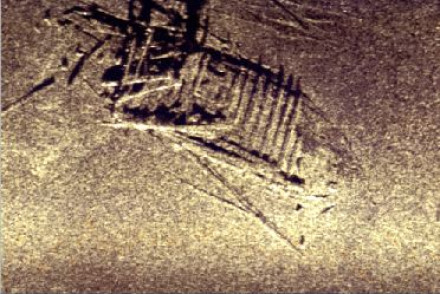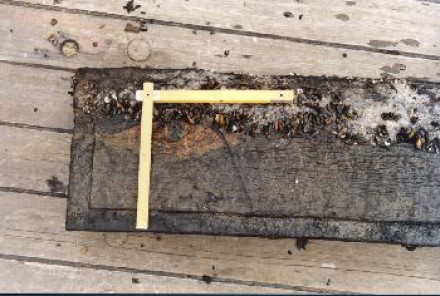 Description
Loghter or ballast barge. The flat-bottomed, oaken hull of this barge is 25.5 meters long and 6.2 meter wide.