History
Sir Francis Drake with his fleet attacked San Juan on He was defeated by the Spanish and sailed to Portobelo. Here he died of dysentery on 27th January 1596.
Two ships - the Elizabeth and the Delight were badly damaged and scuttled.
The Elizabeth and Delight were emptied and torched.
In 2011 remains of two ships were found near Portobelo believed to be the Elizabeth and the Delight.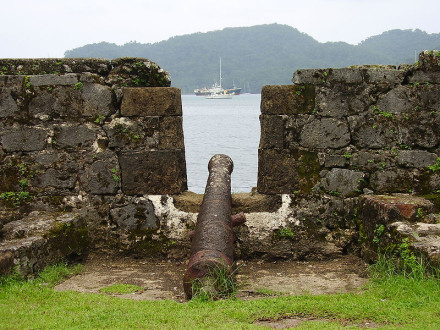 Description
English Galleon. 195 tons.
The Elizabeth belonged to the fleet of Francis Drake. Together with the Delight she was scuttled in the bay of Portobelo.