History
In 1760, this Dutch-owned merchant vessel was lost in a storm near Landskrona (Sweden) with a cargo of timber from Frederikshavn (today: Hamina, Finland) destined for Amsterdam. The vessel is depicted on a tile-image (left side) in the house of its captain, Tade Hans Bandiks (1724-1808) from the island of Hooge (Germany).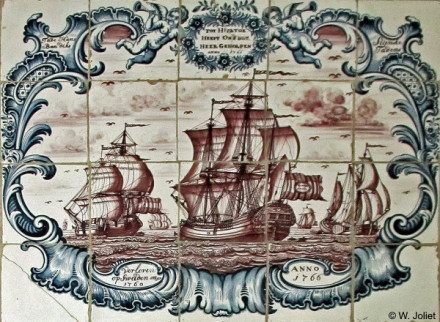 Description
References
Dekker, P. (1971).
Friese schepentableaus in Sleeswijk-Holstein.
Zeewesen, 60, 26-31.