History
Staten-Generaal
The Dutch third-rate ship-of-the-line Staten-Generaal was built in 1784, at the end of the Fourth Anglo-Dutch War. During these final years of the Dutch Republic, the Dutch navy was in bad shape, and ships were constructed according to outdated designs. With its 800 tons burthen, three masts and 76 cannon on board, Staten-Generaal was one of the largest ships of the struggling Dutch fleet.
After the Batavian Revolution of 1795, Staten-Generaal served the Batavian Navy, captained by Samuel Story, during the Battle of Camperdown. The battle was the most significant action between British and Dutch forces during the French Revolutionary Wars and resulted in a complete victory for the British, who captured eleven Dutch ships without losing any of their own.
During the battle, Staten-Generaal caught fire, and while the fire was being extinguished the ship drifted leeward, removing her from the action. Story succeeded to safely return the ship to the Netherlands.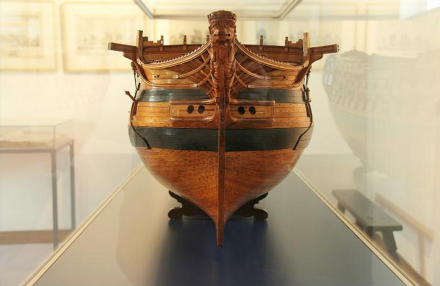 Floating battery
After reparations, Staten-Generaal was dispatched to the Southern hemisphere, to serve the Republic at the Cape Colony, modern day South Africa. The ship was however found to be in such a bad condition that Bato- as she was renamed in 1798 - was used as a floating gun platform to guard the entrance of Simon's Bay, Cape Town. On January 9th, 1806, days before the Dutch colony fell to the British, Bato was scuttled and burnt in order to prevent capture by the English.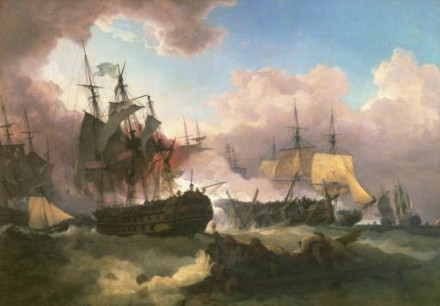 Description
Original name: Staten generaal. Ship of the line 3th rate built in 1784.
Armament: 76 cannons.
400 last (800 tons).
Associated with: Dutch Admiralty, Batavian Navy, Dutch Republic, Batavian Republic
Institutions involved: South African Heritage Resource Agency.
| | |
| --- | --- |
| Tonnage | 800 ton (400 last) |
Status
Since the 1806 incident, the wreck of Bato has been well known among local inhabitants. Lying in the clear shallow water Simon's Bay, the ship has been the target of several salvage operations, during which a number of cannons were lifted. Still, a significant part of the lower hull and cargo hold has remained intact, hidden beneath a thick layer of kelp and seaweed. The wreck measures about 50 m in length, 8 m in width and extends over an area of around 400 m2.
Since the site was designated as a Marine Protected Area in 2004, access to
the site is restricted. No archaeological work has been done on the wreck as of yet.
Institution involved: South African Heritage Resource Agency.
References