History
Bathonea was a port city. One of the ports of Constantinopel, modern-day Istanbul. Constantinopel was the capital of the Eastern Roman Empire from 331-1453 AD. There are traces of habitation from earlier periods.
Investigations and artefacts recovered to date, such as amphora and lamp fragments, demonstrate that the structure had an uninterrupted occupation sequence from the 4th century BC to the 11th century AD.
A massive earthquake in the 11th century seems to have largely destroyed Bathonea.
TAN
Research
First surveys began in 2009. Cleaning and recording of the site were carried out in November of 2011 and 2012 under the direction of Sengül Aydıngün; supervised by Hakan Öniz. Revealed several major structures

Building
Remains of a big building haver been recorded. However, considering the layout of the building, two possibilities come to mind: a granarium (granary) or a shipshed.
Harbour structure
During the excavations in Bathonea, traces of two ancient harbors called "Large" and "Small," dated to the Hellenistic and Roman periods, and an ancient lighthouse, have been discovered. It is the second ancient lighthouse in Türkiye after the one in the ancient city of Patara.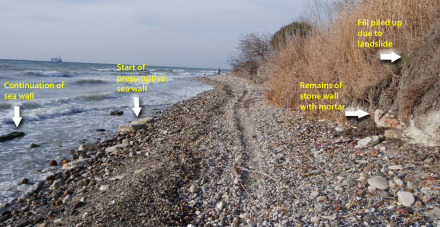 Cistern
Another key find is the exceptionally preserved, two-part network of underground water channels hundreds of meters long that kept Bathonea's cistern and buildings supplied with freshwater.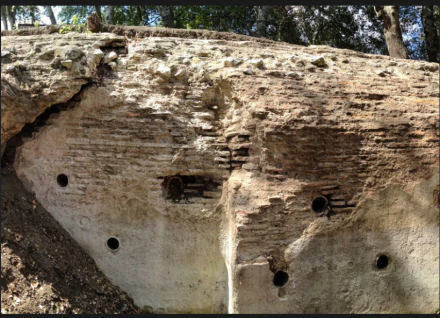 TAN
Questions
Many questions remain: What was Bathonea's connection to Constantinople? Who lived there? If it was a major harbor inhabited by the wealthy and powerful—the region was a well-known country retreat for Constantinople's elite for centuries—why doesn't it appear in known historical sources? Its name is a placeholder, inspired by two references eight centuries apart.
This year's (2023) excavation work will be completed in September.
Professor Şengül Aydıngün, Türkiye, İstanbul, Kocaeli University, port city project.
Description
Status
The remains, first studied by S¸engül Aydıngün (2009), were subject to more detailed investigation in 2011 and 2012 with the aim of determining the function, date and extent of the complex under supervision of .
References
Hakan Öniz, Hakan Kaya, Sengül Aydingün (2014).
A Harbour Structure at Beylikdüzü, Istanbul.
International Journal of Nautical Archaeology 43.1, 179-184.
Excavations resume in bathonea.
Turkish Archaeological News.