History
In July 1977, this tanker was under tow by the small Japanese tug the Kiyo Maru 2, on its way from Greece to the scrapyards in the Far East. The tug approached Table Bay in the teeth of a North Westerly gale. The Port Captain at Cape Town advised them not to enter Table Bay as he thought the weather was worsening and he was worried that the tanker would not have enough sea room.
During the afternoon, as the tug approached Robben Island with the gale now blowing harder than ever, the rope between the Antipolis and the tug snagged on the sea bed. All attempts to free it failed.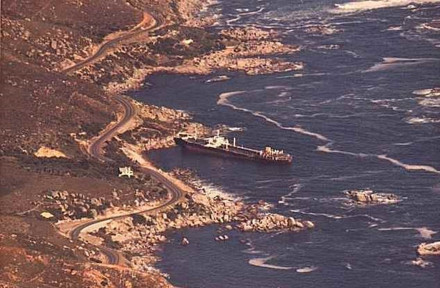 The Antipolis ended up driven ashore by fifty knot winds at Oudekraal on the Cape Peninsula, where it stayed.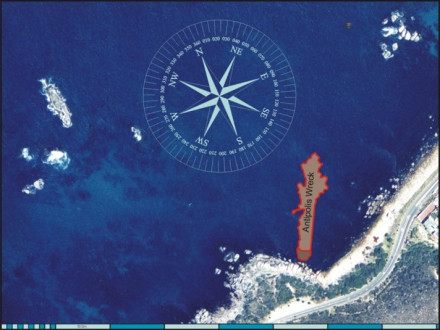 Description
Status
The ship was left to the ocean. Salvors removed her top section and left the hull, which has now became a popular dive site.
On the 21 January of 2022 the shipwreck was submerged onto the beach after 44 years under water. This was due to a mid latitude cyclone which caused large swells washing the ship onto land.