History
The Aemila was en route from Ternate to the Pescadores islands southwest of Taiwan. The captain made a navigation error. The ship anchored near Tankoya (Tafelberg) in too shallow water. During a storm the anchors broke and the ship was smashed to pieces. Parts of the cargo (pepper) was saved.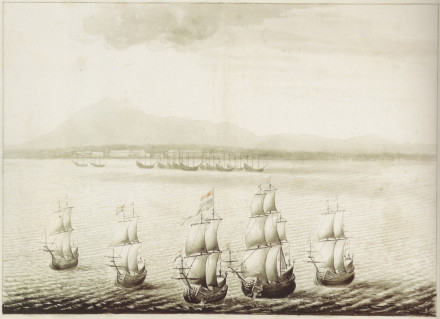 Description
Type: East Indiaman (spiegelretourschip)
Built: 1631 Middelburg
VOC chamber of Zeeland
Tonnage: 600, 300 last
Master: Lambert Jeroensen
Armament: 28 guns
References
The Dutch East India Company's shipping between the Netherlands and Asia 1595-179.