History
Flagship of the Dutch Republic, active between ca. 1635-1647. It was the biggest man of war of the Dutch republic in 1635.
The Aemilia was the famous 17th-century flagship of Lieutenant Admiral of Zeeland Philips van Dorp (1587-1652). From 1637 the Aemilia was the flagship of Lieutenant Admiral Maarten Tromp and was active during the destruction of the Second Spanish Armada by the Dutch fleet during the naval battle of the Downs (October 31, 1639). In 1647 the ship was sold to the French. It was used in the war between Spain and France in the Mediterranean.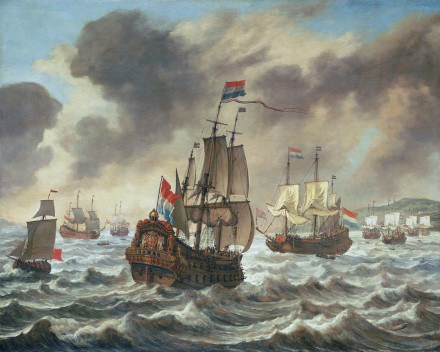 The Aemilia was last mentioned in a news report in the Dutch Hollandsche Mercurius in June 1651, when it was captured by two Spanish warships in the Mediterranean in the service of French freebooters and brought to Naples. There the the Aemilia spent its last days chained in the harbour.
Description